If you're a new mom, you've probably asked yourself, "what kind of things do I put in my baby's stocking?" They can't really have candy, and other traditional stocking stuffers have small parts or are inappropriate in other ways. Don't worry momma! I've taken all the work out shopping for your baby this Christmas. This year, relax, and get ready to capture all those cute photos of your baby's wide eyes when they discover the adorable stocking that awaits them on Christmas morning! I hope to make your holiday a little less stressful with these fun ideas for baby stocking stuffers so you can spend more time with the ones you love, taking in all the magic this season has to offer!
Baby Stocking Stuffers: Tiny Toys For Tiny Tots contains affiliate links. This means if you purchase an item using my link, I get a small commission. Don't worry, there's no extra cost to you! You can read my full disclaimer here.
Baby Stocking Stuffers
It's nothing new that babies are drawn to the soft, satin labels on their blankets and toys. The maker of Taggies was inspired by her own little one and created a variety of toys for babies that nurture their natural impulses. With a number of adorable styles to choose from, Taggies make the perfect baby stocking stuffers!
Cloth books make great baby stocking stuffers that aren't only soft, but best of all, washable! This indestructible cloth book has interactive features on every page for little fingers to explore. Full of bright, brilliant colors and adorable animals, your baby will love turning each page to discover all the fun activities and noises that await them!
Leave your email address below for access to Mom Snippets' Printables Library where you can download these free Christmas Coloring Pages and other fun holiday printables!
These inexpensive yet high-quality stacking cups are one of the most beloved first toys and make great baby stocking stuffers! Putting an age-appropriate twist on the classic nesting doll, these cups have bright colors and holes in their bottoms, for fun both in and out of the bath. Whether they stack them, fit them together, or hide things underneath them, your baby will love these simple yet fun cups!
This little video game controller is so cute and features a number of different buttons, toggles, lights, and textures for your baby to explore. With "real" classic video game sounds, this toy also teaches colors, numbers, and letters! We had this controller for a while, but like many things in our household, it mysteriously disappeared. Supposedly, if you enter the original Mario Bros. cheat code, you will be able to unlock secret sounds! Unfortunately, we never got the chance to try. Try it for yourself and let me know if it works by leaving a comment below. Enter slowly, "Up, Up, Down, Down, Left, Right, Left, Right, B, A," making sure to let each sound finish before hitting the next. Good luck!
Take a trip to the North Pole in this lift-a-flap Santa's Workshop board book. Your baby will get a sneak peek into Mrs. Claus' kitchen and discover how Santa gets ready for his big night delivering joy to all the little girls and boys of the world! This well-constructed book has chunky, durable pages and flaps that can endure all the love your little angel will give it!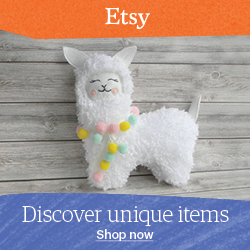 This phone and keys set are awesome and they completely suffice in place of the real things. My kids are constantly going for my keys and phone and so I was so happy when I found these "replacements" that actually keep their attention. Now, whenever we leave the house we say, "got your phone, got your keys?" and we never leave home without them!
Fat Brain Toys have been stimulating senses and sparking curiosities since 2002 with their educational and developmental toys for babies and toddlers. All Fat Brain Toys make great gifts and are made with safe, BPA-free silicone. Take your pick from a number of modern designs that feature bright, vivid colors and textures for little hands and eyes to inspect. You won't be disappointed and your child will love them!
This fun interactive remote plays songs about watching TV and toggles through 9 different channels. We bought this because our kids wouldn't leave the real remote control alone and we hoped that having their own would somehow change that. Well, it never did, but my kids still play with this after more than two years, so it's paid for itself time and again.
Bath toys make great baby stocking stuffers, but I cannot tell you how many we've purchased in the past just to end up throwing them away due to mold, fading paint, or poor construction. I was so excited to find these LED bath toys that are completely waterproof, made of safe materials, and will not chip or fade over time. While a little pricier than other popular bath toys on the market, you definitely get what you pay for. Never worry about mold, slime, or durability with these fun light-up bath time animals!
Sometimes, the simplest things make the best gift ideas! There's not much to this little mirror but my baby just LOVES it and gets so excited about seeing herself! There's no doubt babies love seeing what they look like and this mirror offers a nice, crisp, and clear reflection! I have no doubt your baby will love it too!
Baby Stocking Stuffers For Little Teethers
This little mushroom doesn't look like much, but I'm here to tell you, looks can be deceiving! The BPA-free silicone is gentle on baby's gums, while the mushroom shape makes it easy for little hands to grasp. Its ergonomic design and nipple-like protrusions mimic the comfort of mommy's breast to soothe and relax your little one to sleep. Available in a variety of colors, it can be suctioned to any flat surface and flipped inside out and used as a bowl for yogurt melts, puffs, and other baby snacks!
This adorable cookie teether is the perfect size for little hands and provides your baby with a number of different shapes and textures for optimal teething pain relief. With a strong pacifier clip attached, ergonomic shape, and safe materials, there's a reason this teether is rated #1 on Amazon!
Start familiarizing your baby with teeth brushing at an early age with this adorable first teething toothbrush. Available in a variety of objects and colors, these toothbrushes are easy to hold and provide soothing comfort to your babies aching gums while also acquainting them with good oral hygiene practices.
This multi-sensory stuffed plushie comes in a variety of adorable animals and provides baby with a number of fun activities including a teether, a mirror, soft tags, a rattle, and more. Your baby will love engaging all their senses while becoming acquainted with this cute and colorful little guy.
These brightly colored rattle and teethers are the perfect baby stocking stuffers! Stimulating your baby through sight and sound, these multi-sensory toys help to develop their hand-eye coordination and other fine motor skills.
Baby Stocking Stuffers For Little Musicians
These little hedgehog shakers make the perfect baby stocking stuffers and put an adorable twist on the traditional egg shaker. Both hedgehogs make their own unique sound and your baby will love feeling their smooth and spiky textures! Watch your baby enjoy shaking it up with these charming little sound makers!
Baby Einstein is known for their learning resources, interactive programs, and educational toys for babies and toddlers. This colorful light-up toy fosters a love for music at an early age, with 10 different classical melodies for your baby to shuffle through. With thousands of 5-star reviews, this musical favorite tops my list of baby stocking stuffers and is an amusing way to introduce music to your little one!
I don't know what it is but my kids love these maracas way more than they ever loved any baby rattle! They have great sound and keep my babies coming back to them time and time again. These make great baby stocking stuffers for the price and my only hope is that they bring your babies as much joy as they bring mine!
Baby Stocking Stuffers For Little Snugglers
Every baby needs a lovey to snuggle and bring them security. Naturally, they make the perfect baby stocking stuffers! With so many cute animals to choose from, the only problem you'll have is deciding which one your baby will love most!
My kids have 100 different stuffed-animals but only 1 Christmas plushie. After Christmas, he gets put away and makes his debut again the following year, after Halloween. Bringing Santa out symbolizes the beginning of the holiday season in our household, and is a great way to get the kids into the Christmas spirit; it's sort of like the elf on the shelf in that way. This Santa is soooo soft and surprisingly big, but not too big to stuff in a stocking.
If your baby uses a pacifier, then a cute and snuggly soother is sure to bring a smile to their face! With a number of adorable friends to choose from your baby will love the comfort these cuddly animals provide!
Baby Stocking Stuffers Conclusion
Thanks for checking out my list of baby stocking stuffers! I hope you were able to find something on this gift guide that your baby will love this Christmas! Let me know if you end up trying any of these and be sure to check out my other gift guides below! Leave me a comment with your feedback, I always love hearing from you! Cheers!
Related Posts:
The Best Age-Appropriate Stocking Stuffers For Toddlers
Nostalgic Toys Of Christmases Past: Retro Kids Toys We STILL Love
Remember to like Mom Snippets on Facebook and follow me on Instagram, Twitter, and Pinterest!