To help you decide what to get your dad this Father's Day, I've put together a number of ideas for custom gift baskets for him! Below is a list of thoughtful gifts that have been tried and verified by yours truly. Choose from a number of items to create awesome dad gift baskets for the men in your life! Because I've purchased these items for the men in my own life, I can guarantee they are as unique as the dad, husband, or brother in yours, no matter what his style.
Custom Gift Baskets For Him contains affiliate link. This means if you purchase and item through my link, I get a small commission. Don't worry, there's no extra cost to you! See my full disclaimer here.
Custom Gift Baskets For Him: The Bearded Brute
A Beard Kit Basket
Dad gift baskets for the bearded brute can include brushes and combs, a nice lather kit and brush, some quality scissors, a good razor to stave away the dreaded neck-beard, aftershave (who doesn't love Old Spice?), some beard oil, and a nice travel bag to keep it all in. The list can go on and on with conditioners, waxes, and other grooming additions, but if your man is missing these essential items, his beard is SERIOUSLY lacking the love it deserves! The products below are used by some of the men in my own family who can attest to their quality and usefulness.
*Highlights*
My husband LOVES this groomer and uses it a few times a week to maintain stubble and keep his beard tidy and well-defined. It's rechargeable, can be used wet or dry, works on any length of growth, and each blade lasts up to 4 months! This is an all-around great tool for facial hair maintenance when he doesn't have time for a close, lathered shave.

This is a premium, superior safety razor for a VERY close shave. The replacement blades are dirt cheap and will leave his face feeling as soft as a baby's butt. The heavy feel and quality materials will make the man in your life feel like a 1950's GENTLEMAN (as per my husband). So, get him what he really wants…soft, KISSABLE cheeks!
Custom Gift Baskets For Him: The Coffee Connoisseur
Coffee Essentials Basket
A good cup of coffee goes far beyond just high-quality beans. Combine any of the items below to create a variety of custom gift baskets for him, no matter what your budget. The grind, the brew, the temperature, and even the vessel play important roles in creating the perfect cup of coffee. If the man in your life LOVES coffee (like my husband does), then he'll surely appreciate this thoughtful gift. Get your coffee lover what he really wants this Father's Day…the PERFECT cup of coffee!
*Highlights*
If you've ever had to walk away from a cup of coffee to do something, only to come back to it later to find it cold and unappealing, then you know what a wasteful bummer it can be. I know, sad right? With the Ember Mug, a cup of coffee will stay its ideal temperature for well over an hour, no matter what may come up in the meantime! Just register the mug in the app, set your ideal temperature, and that's it! Never worry about coffee going cold again! A hot cup of coffee is what he really wants in the morning and this mug makes the perfect Father's Day gift!
Every coffee lover should have a French Press. The bold, rich flavor it creates is unparalleled and unachievable through conventional coffee makers. This particular french press is affordable, looks nice, and is super easy to clean. It's also great to take camping for a nice, hot cup of coffee in the wilderness.
If the man in your life is passionate about coffee, then he'll love this Conical Burr Coffee Grinder. With over 40 grind settings, he'll be sure to achieve the PERFECT grind whether he's using a conventional coffee maker, espresso machine, or french press. Trust me when I say having a man in your life who's passionate about coffee is NEVER a bad thing. Some of the best cups of coffee I've ever had have been made at home with love, by my husband.
Custom Gift Baskets For Him: The Musical Man
The Instrumentals Basket
Dad gift baskets are the perfect idea to celebrate the music-loving man in your life. There's no better way to celebrate him than with these hand-selected items, guaranteed to put a smile on his face and a melody in his heart! When it comes to music, there's no question the right medium can transform your favorite song into a memorable listening experience. The classic crackle of vinyl on a record player and the enveloping grip of quality headphones will quickly transport your favorite guy to his musical happy place.
*Highlights*
Apple AirPods are extremely comfortable to wear and offer a frustration-free pairing experience with every device. With crisp sound, long-lasting battery, convenient charging case, and no occlusion effect, the Apple AirPods are one of the most reliable and convenient earbuds on the market.
Get the music enthusiast in your life what he really wants, GREAT SOUND! These Beyerdynamic Over-Ear Studio Headphones offer AMAZING studio-quality sound at an affordable price. My husband does audio mixing and mastering and spent a lot of time researching before deciding on these particular headphones. He loves that the music he listens to is accurately reproduced and that he's able to hear every nuance and subtlety that often gets lost with other headphones.
This thing is the most fun EVER! I got this Karaoke Microphone for my brother-in-law for his recent birthday because he loves to sing and do karaoke (he's FAR braver than I). While I knew he would love it, I had NO IDEA just how much. This microphone is AWESOME for the price! It currently goes to every gathering and event in our family and never fails to become the life of the party. With incredible sound, ease of use, and cool LED light effects, the music-lover in your life will LOVE this thoughtful and EXTREMELY ADDICTIVE gift.
Custom Gift Baskets For Him: The Fit Fellow
Fitness Fundamentals Basket
*Highlights*
Get the fitness guru in your life what he really wants this Father's Day which is a way to track his progress and stay motivated in his fitness goals. The Fitbit Charge 3 Fitness Activity Tracker can track over 15 fitness activities, monitor calories, heart rate, sleeping patterns, holds a charge for up to 7 days, and much more. In short, it's the best Fitbit yet and makes the perfect centerpiece for dad gift baskets with a fitness theme!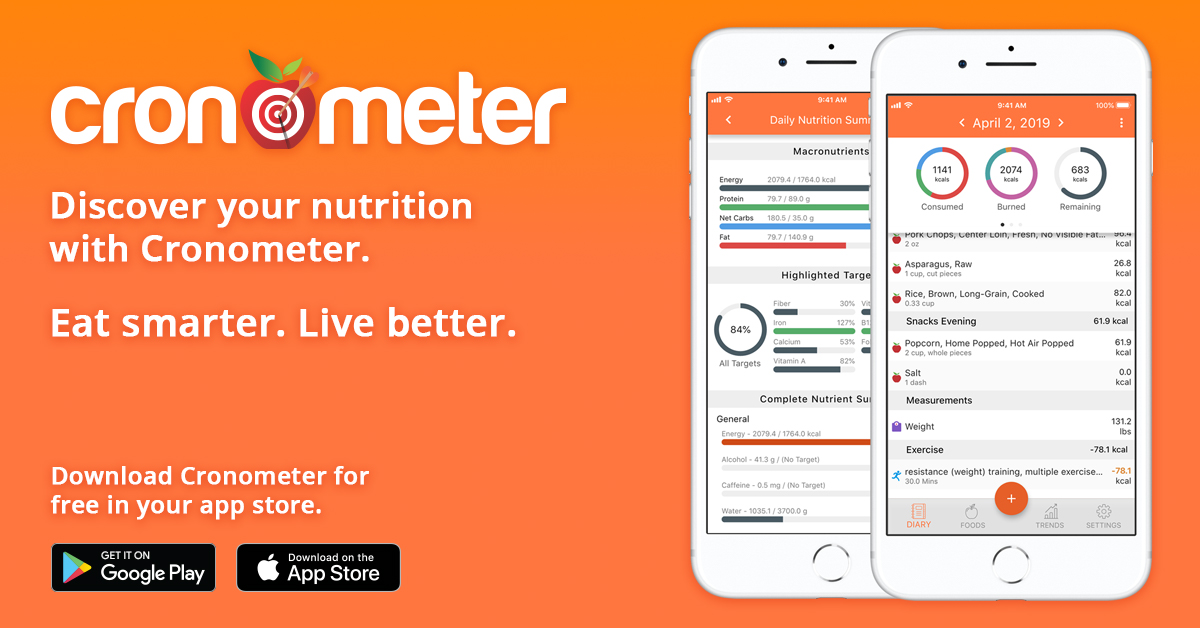 Make sure he stays hydrated with a great water bottle like this one from Embrava. The spill-proof and shatterproof design will hold up through the fiercest activity and the BPA-free material offers a taste similar to that of glass. It has a fast-flowing drinking spout, holds 32 oz. of water, and fits nicely into any cup holder. Whatsmore, each one comes with a free gift box making it the perfect gift option!
Custom Gift Baskets For Him: The Gadgets Guy
Tech Lover Basket
Techy dad gift baskets make the best gifts! My husband loves his gadgets. Whenever I ask him what he really wants, it usually has to do with computers or the latest new technology. The following items are gifts he's received over the years that he loves and recommends for any like-minded tech junkie.
*Highlights*
What he really wants this Father's Day is entertainment! The Fire TV 4K Stick gives you 4K Ultra HD streaming quality by turning any TV into a smart TV. Launch your favorite apps (Netflix, Hulu, Prime, etc.) by speaking directly into the remote, which has one of the most extensive voice recognition capabilities of any streaming device on the market. With Amazon Alexa basically built right in, the Fire Stick allows you to find recipes, monitor your home security, stream music in multiple rooms, and much more, all from the comfort of your living room.
A nice looking wallet is always a great gift for any man. This particular wallet is made from quality leather and aluminum technology that prevents bending, breaking, and wireless card theft. Slide over the little button to pop out cards for easy and quick access without the fuss (our toddler thinks this is SO COOL). The slim design fits nicely in a back pocket without bulging or getting in the way of sitting down comfortably. My husband LOVES this wallet and is constantly receiving comments about how cool it is and how nice it looks.
If the special man in your life is anything like MY husband, what he really wants this Father's Day is for his keys, wallet, and remote to be EXACTLY where he left them! Unfortunately, with a toddler, something is always missing. Don't worry though, with the Tile Essentials package, he'll never lose his things again! Explore all the cool things Tile can do, and next time the remote goes missing, you can thank me!
Custom Gift Baskets For Him: The Dapper Daddy
Elemental Enhancements Basket
Every guy likes looking sharp, and what he really wants this Father's Day is to feel confident and attractive no matter what his personal style. Below are some classic gift suggestions for the dapper daddy that are sure to make heads turn and eyebrows lift!
*Highlights*
A few years back while online shopping for Christmas, I stumbled across these classy looking Anson Belts and ended up purchasing one for every guy in my family. Not only are they nice looking, but the cool micro-adjusting technology allows for small modifications in size to account for weight loss, gain, or overindulgence at Thanksgiving dinner. The company itself has AMAZING customer service and offers a lifetime functional guarantee. The man in your life will never require another belt again!
My husband looks SO GOOD in this Wrangler shirt!!! That is all.
Cologne is a simple yet tasteful gift for ANY man. If you're not sure which kind to get the man in YOUR life, you're almost always safe to go with a classic. Some of these have been around for decades. Colognes like Ralph Lauren's Polo Green, Calvin Klein's CK One, Obsession or Eternity, Giorgio Armani's Armani Eau Pour Homme, Aramis, or even Old Spice are great gift options! There's a reason these fragrances have stood the test of time. Above are some of my personal favorites (pictured).
Custom Gift Baskets For Him: The Outdoorsman
Survival Staples Basket
If you have an outdoorsman in your life, custom gift baskets for him should include items that bring him CLOSER TO NATURE. Maybe your special guy likes hiking, hunting, geocaching, or fishing? Whichever ways he prefers to enjoy the outdoors, there are some universal staples every wilderness lover should have in his rucksack.
*Highlights*
As your guy will insist, you never know when the need might arise to start a fire. Get the pyromaniac in your life what he really wants…this magnesium rod fire starter. Lighting fires has never been easier, even in the wind and rain. It's a must-have essential in any survivalist's toolkit!
Most men will agree, a quality Buck Knife is the quintessential item for any wilderness lover and what he REALLY wants this Father's Day. This multipurpose knife has been around since 1902 and can be used for hunting, fishing, working, wood whittling, and practically every other circumstance where a knife is or could be needed.
If you're putting together a gift for the wilderness lover, what he really wants is a compass. As you know, a man will do anything before he stops and asks for directions, so a compass is always a fitting gift! If the man you're shopping for appreciates the finer things in life, find him a nice decorative compass. Up your gift-giving game even more by having it engraved with a meaningful message.
Custom Gift Baskets For Him: The Drink Loving Dude
The "Bar" Necessities Basket
What he really wants this Father's Day is to unwind with a nice drink. What's even better is when he can do it from the comfort of his own home. Whether he's a beer or cocktail guy, get him what he really wants this Father's Day…some peace and quiet and a cold drink in hand! Dad gift baskets should also include his favorite beer or liquor.
*Highlights*
A home bar isn't complete without your basic bartender's kit. With everything he needs to make the perfect mixed drink, his Father's Day will be a relaxing and memorable one…well, maybe just a tad hazy. 😉
Every man should have a flask for whenever the opportunity arises for a quick nip of his favorite whiskey. Be it out on the town, at a wedding, celebrating with friends, or on a date with his misses, this flask tucks nicely into a jacket or pants pocket for quick and discreet access. Made of stainless steel and bound in leather, this classy looking flask comes equipped with a funnel and three little cups for sharing. For a personalized touch, take it to your local Michaels to have in engraved with a thoughtful message. Cheers!
Custom Gift Baskets For Him: The Grillin' Guy
The Barbecue Basics Basket
Get the grillin' guy in your life what he really wants this Father's Day by completing his backyard bbq arsenal. Custom gift baskets for him should include his favorite grilling or smoking items to make his meats BEST on the block!
*Highlights*
Every backyard griller needs the basic utensils for keeping his grill clean and his meats juicy and tender. This 24 piece BBQ accessory set is made from stainless steel and includes everything he needs to make his grillin' dreams (and yours) come true!
I purchased this apron for my brother-in-law for his Annual Sausage Making Parties. It cracks me up, so I just had to include it. An apron is a great gift for any grillin' guy!
A digital wireless meat thermometer is a must-have for any guy who loves to grill and entertain friends. What he really wants is to be able to watch the grill without missing a minute of the action. Well, look no further. This awesome thermometer allows him to wirelessly monitor his meats without missing a second of the party! He just has to set it and forget it! How cool is that?
Custom Gift Baskets For Him: The Sports Fan
Big Game Basics Basket
Dad gift baskets for the sports fan should include items that represent his favorite team and make the next big game or tailgate party awesome!
*Highlights*
Any NFL fan needs a team t-shirt! This is your basic affordable team logo tee. The special guy in your life can wear it on game day, or just hanging around the house. This is a simple and thoughtful gift idea for anybody on a budget! Custom gift baskets for him don't have to be expensive, it's the thought that really counts.
This is just like the hats you see all the NFL players wearing on the sidelines. Come football season he'll be stoked to sport one himself! If your special guy is lucky enough to score tickets to an actual game, this hat will keep him nice and warm as he cheers on his team! GO HAWKS! 😉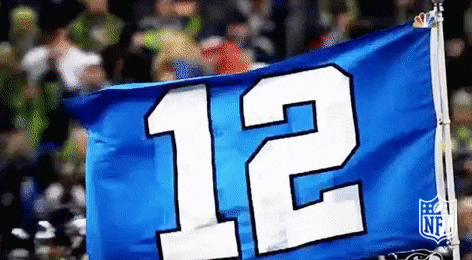 No tailgate is complete without this NFL Camping Chair and Six Pack Cooler with team logo. These are great gifts for the guy who loves camping or watching the game at a friend's house. The chair comes with a carrying bag and double cup holders for his favorite team cup!
Custom Gift Baskets For Him: The Needy Gent
Wardrobe Wishes Basket
Dad gift baskets aren't always about what he really wants, but rather, what he really NEEDS! This Father's Day, get the special guy in your life replacements for those much-needed holey wardrobe staples. Below are some great items I've purchased for my husband in the past that he LOVES.
*Highlights*
This is another one of my favorite companies. Darn Tough makes socks that live up to their name! With a variety of colors and styles to choose from, their socks are comfortable, fit just right, and UNCONDITIONALLY guaranteed for LIFE! That's right, for life! My husband and I both have a number of pairs of these socks, and I can personally attest to their quality and amazing customer service!
Happy Father's Day!
Related to Custom Gift Baskets For Him:
Mom's Day 2020 Gifts You Probably Didn't Think Of
The Best Age-Appropriate Stocking Stuffers For Toddlers
Baby Stocking Stuffers: Tiny Toys For Tiny Tots
Remember to like Mom Snippets on Facebook and follow me on Instagram, Twitter, and Pinterest!