These postpartum essentials made recovering from both of my c-sections much less stressful and WAY more comfortable. I love these items because they allowed me to spend less of my energy focusing on healing and recovery, and more on bonding and connecting with my babies. I hope you love these products as much as I do and that they help you to have a more fulfilling and memorable start with your little one.
9 Best Postpartum Essentials For Mom And Baby contains affiliate links. This means if you purchase an item using my links, I get a small commission. Don't worry, there's no extra cost to you! You can read my full disclaimer here.
First on my list of the best postpartum essentials is Mother Love Nipple Cream. I can't begin to tell you how much I love this product. It's soothed my sore, tender nipples in the early days of breastfeeding and pumping so many times. Made only with natural, organic ingredients, there's no need to wipe it off prior to nursing your little one. It also works great as a pump lubricant as your nipples adjust to the flanges. This stuff goes on thick and has a surprisingly sweet smell to it. It makes a great alternative to lip balm. If I had my way I would slather this stuff all over my body (kidding, not kidding). There's a reason this stuff has a 5-star rating and tops my list of postpartum essentials. Check it out here! Your nipples will thank you!
This thing was a lifesaver in the early months of on-demand feeding and mid-night wakings. We loved it so much that I had to include it on my list of postpartum essentials. It's considerably cheaper compared to similar items, and really sturdy in design.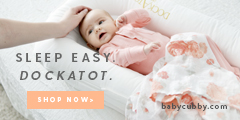 It butts tightly up against the bed with anchoring straps and locking wheels. There's no need to worry about it moving or tipping over. The sides fold down for easy access to baby, making it a great alternative to bassinets and in-bed loungers. Read more about it here and see why I consider it one of the best postpartum essentials to include on your registry!
If you're a fan of the Boppy Pillow, then you're going to love My Brest Friend. I included it on my list of the best postpartum essentials because it really changed breastfeeding for me when I had my second baby. While the Boppy is a great nursing pillow, we only used it for lounging, propping baby up, and tummy time. I actually inherited My Brest Friend from a mom friend of mine. The first time I used it I was hooked. This pillow buckles around your waist forming a shelf for baby (in form, not function). Whatsmore, it has a little pillow built-in for baby's head to ensure great positioning.
Unlike the Boppy, you don't have to worry about it shifting around or slipping forward. It comes with a little pocket on the side for nipple cream, ChapStick, or snacks! Unlike traditional nursing pillows, My Brest Friend is thinner, more rigid, and all-around more comfortable. It's definitely worth the buy! Try it for yourself and see why it made my list of the best postpartum essentials!
Ah mesh undies, we wouldn't be caught dead wearing these in any other circumstance than postpartum childbirth. As most moms will agree, they provide comfort and function you just can't achieve (and wouldn't want to) with regular underwear in the days following your baby's arrival. This is why they've made my list of the best postpartum essentials.
These are just like the ones they give you in the hospital. In reality, though, they never give you enough. For my second baby, I prepared ahead of time and stocked up. They come in a 10 pack from Amazon so you don't have to worry about running out. While they're certainly unsightly, they are SO comfortable! Whether you give birth naturally or via c-section, they offer a snug yet breathable fit. The high-waste helps to hold everything in place and won't aggravate a fresh incision. Get yours ahead of time here and see why they made my list of best postpartum essentials!
Another must-have on my list of postpartum essentials are Lansinoh Stay Dry Nursing Pads. Whether a nursing newbie or a seasoned veteran, it's inevitable for you to spring a leak. If you're like me, it usually occurs at the most inopportune times, like out in public, or in the middle of the night. There's nothing like waking up in a pool of your own milk! While pregnant with my second, I had a pretty good idea of what to expect. I made sure to have a box of these on hand before my baby arrived and consider them one of the best postpartum essentials to add to your baby registry.
They come in a variety of absorbencies and fit right into the cups of your bra or nursing tank. You don't have to worry about migrating as they have a sticky side that adheres nicely to most materials. If you're not a leaker but adjusting to nursing, it's nice to use these as a barrier between your clothes and any ointments or nipple creams you might be applying. You WILL be applying nipple cream! Check them out here for more details. See for yourself why they made my list of the best postpartum essentials!
Tub Shroom-Postpartum Essentials
Postpartum hair loss can be a frightening thing. So frightening that the Tub Shroom made its way onto my list of the best postpartum essentials. Most of us are aware that hair loss can happen. However, I don't think many of us grasp the magnitude of it until we're standing in a nest of our own hair. It started for me around 4 months postpartum with my first. I couldn't believe how much hair I was losing with every shampoo and styling.
Perhaps worse than the hair loss itself was cleaning out the drain after each shower. I couldn't help but worry that the rate I was losing my hair was faster than it was growing! For Christmas that year I received a Tub Shroom in my stocking. I was eager to try it because facing my drain demon every shower was becoming something of horror and trepidation.
Let me just say, wow! This product has definitely warranted a spot on my list of the best postpartum essentials! It captures every single hair, winding it up nicely for easy disposal. You won't have to worry about picking strand after strand out of a germ-infested cesspool again. Check it out here and witness the genius for yourself!
The Frida Mom Peri Bottle has gained a lot of popularity over the past couple of years. It has earned a well-deserved spot on my list of postpartum essentials. The bottle is essentially a better, more efficient version of the uninspired squirt bottle they send you home with from the hospital. Frida Baby took a basic concept and revolutionized it with a gravity-centric design, long neck, and more precise spout. Delivery recovery has never been easier and more dignified. When you're finished using it, you have a life-long bidet! Money well spent! Just kidding. I wouldn't go that far (or would I?). Anyway, you get the idea. Get yours here!
In the first few days of breastfeeding my nipples were so sore and painful. I dreaded every feeding and pump session that awaited me. No amount of lanolin could take away the stinging and burning that comes with nursing a new baby. A nurse brought me some Ameda Gel Pads to try and take the edge off. While I was reluctant to put anything else on my aching nipples, they definitely helped! What's great about these is they can be refrigerated to offer cool relief against the swelling and inflammation that occurs while learning to breastfeed. For this reason, I included them on my list of postpartum essentials.
While they're meant to be inserted into a bra, I had no trouble wearing them with a tighter-fitting tank top. Who wears a bra after having a baby anyway? Because they're made out of gel, they don't slide around. They can be rinsed and reused for up to six days. Prior to leaving the hospital, I purchased a second set of these so I could always have a cold pair on hand. These gel pads have definitely earned a well-deserved spot on my list of postpartum essentials! Get them here before your own breastfeeding journey begins!
If you're a new mom then you know how quickly dirty bottles, nipples, and pump parts can accumulate. Because these cut bottle-washing time in half for me (and I despise washing bottles), I had to include them on my list of postpartum essentials. Before you put a pot on the stove to boil, check out Medela's Quick Clean Micro-Steam Bags.
These bags are a great alternative to traditional ways of sanitizing and require much less time and effort. Just add a couple of ounces of water to the bottom of the bag, and the parts you wish to steam. Then pop them in the microwave for 3-5 minutes. Voila! It's as easy as a bag of popcorn and equally as satisfying! Each bag can be used up to 20 times. There's no heavy lifting or boiling required. We all know being a mom is hard, but washing bottles doesn't have to be. These are one of my favorite postpartum essentials for that reason alone. Check them out here for more details!
What's on your list of postpartum essentials? Leave a comment below with the items that made your recovery easier. Cheers!
Get Your Free Baby Month Markers Here!
Related to Postpartum Essentials:
Mom Snippets 8 Must-Have Amazon Items for Kids That WE Love
Airport Lactation Pods, Mother's Rooms, & Family Restrooms Finder
If you enjoyed reading Postpartum Essentials and would like to be notified when I post something new, click here!