The "7-Year Itch" is the theory that happiness or love in a marriage or relationship begins to fade at or around the 7th year. Most of us have heard of this popular saying, but is there any real truth behind it? I've never given much (or really any) thought to it until recently. Why? Well, my husband and I have been going through a particularly rough patch, as are many couples during these uncertain times, and so we began researching different relationship solutions before deciding to give couples therapy a try.
We've been married 7 years and were recently inspired by some friends of ours who mentioned couples therapy helps to keep their relationship healthy and strong. Of course, getting away from the kids for an hour proved to be a challenge, so we asked my parents to babysit. Naturally, my mom expressed concern for our marriage, offering up her own relationship solutions, and commiserating with us.
She mentioned that she and my dad split up for a while shortly after my brother was born, which coincidentally, was 7 years into their marriage. I was shocked! They've been married for 48 years! Not to mention, had they not carried out the relationship solutions they did, I may not have been born! This got me thinking…maybe there's more to The 7-Year Itch after all?
Relationship Solutions For The 7-Year Itch: When Love Fades contains affiliate links. This means if you purchase an item through my links I get a small commission. Don't worry, there's no extra cost to you! You can read my full disclaimer here.
Relationship Solutions To Strengthen The Bond
Activities and symbols to bring couples closer and strengthen the bond
A Brief History
As I reflected back on my previous long-term relationship, it dawned on me, we also split up after 7 years! Astonished by this revelation, I embarked on a quest for answers. Here is what I found…The phrase itself started as the title of a 1952 play, The Seven Year Itch by George Axelrod, which gained traction after the 1955 film by the same name hit the silver screen. Starring the beautiful Marilyn Monroe, the movie is most memorable for the famous scene where Marilyn stands over a NYC subway grate to catch a breeze, in her iconic white halter-top dress.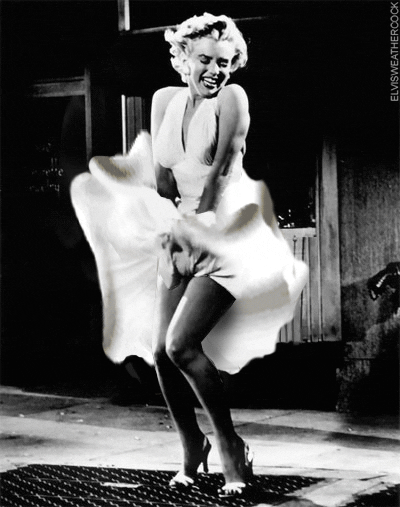 Naturally, I had to watch it. The film tells the story of NYC publisher Richard Sherman (Tom Ewell), who attempts to play bachelor while his wife and son are in Maine for the summer. Amidst a record-breaking heatwave, Sherman runs into temporary resident Marilyn Monroe (referred to simply as "The Girl"), who eventually ends up cohabiting Sherman's air-conditioned apartment in an effort to escape the heat. In brief, Sherman makes numerous tasteless advances and tries to initiate an affair with The Girl (definitely cheating by today's standards), but ultimately decides against it for fear of his wife's wrath.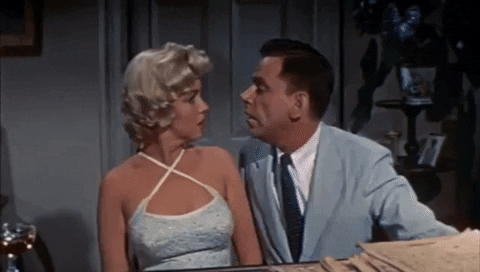 Relationship Solutions: Get your own copy of The Seven Year Itch Here
Own your own copy of this classic film and see why Marilyn Monroe is a cherished American Icon!
But, the CONCEPT of the 7-Year Itch dates back even earlier than that. In the 1913 novel, The Eighth Year: A Vital Problem Of Married Life, author Philip Gibbs further credits the idea to Sir Francis Jeune, a late 19th-century judge and divorce court president who described the 8th year of marriage as "the most dangerous year," based on divorce statistics of the time. Okay, that's all well and good, but does the 7-Year Itch still "hold up in court" today? The answer is, well, yes…and no. Let me explain…
Evidence For The 7-Year Itch
According to the CDC, a 1981 DHHS report (based on data collected by the National Vital Statistics System between 1867-1977) shows the median duration of first marriages ending in divorce to be between 5.8 and 8.3 years…an average of about 7 years. More recent studies from the US Census Bureau from 2005 and 2011 (for years 2001 and 2009) show the average hovering closer to 8 years, including the time it takes for a divorce to finalize. However, the time from marriage to separation was on average, 7 years.
While this is certainly a compelling argument for the 7-Year Itch (at least in the US), how much emphasis can we really place on a number alone? Surely, love in a marriage or long-term relationship doesn't fade simply due to time itself. If it does, how are the years prior to engagement and marriage factored in? Is this all just conjecture? Coincidence?… Sadly, we may never know.
If nothing else, "The 7-Year Itch" is a catchphrase that resonates with people. So much so that some folks go as far as actually gauging the lastingness of their relationship on it; and not just in the US. In 2007, twice-divorced Bavarian politician Gabriele Pauli pushed to make civil marriage a limited contract, with the option to continue or dissolve a marriage after 7 years (Marie Claire, 2007). While this isn't on MY list of trusted relationship solutions, it would no doubt save a lot of time and money in divorce proceedings. Mostly though, it takes the true meaning out of marriage, an institution based on commitment and devotion through good times and bad.
Whether there's any validity to the 7-Year Itch or not, we do know for sure that every relationship has its fair share of highs and lows. So then, what is the secret ingredient that determines if love in a marriage or relationship will survive or fail when things get…itchy? What degree of discontent do we consider love in a marriage or relationship to be unsalvageable? Lastly, what type of relationship solutions should we pursue to preserve happiness and love in a marriage?
Sometimes good things fall apart so better things can fall together.

Marilyn Monroe
Why Love In A Marriage Or Long-Term Relationship Fades
There are a number of reasons why love in a marriage or relationship fails. More often than not, it has nothing to do with the 7-Year Itch. Relationships plagued with lies and infidelity, jealously and possessiveness, lack of trust and communication, or constant fighting and bickering almost never work out. There are no relationship solutions for these couples. Needless to say, this is probably for the best. Sometimes, relationships end mutually and even civilly, for example, the high school sweethearts who married too young, or the long-distance couple tired of spending nights alone. In cases like these, it's clear why the relationship fails.
But, what about the couples who seem to do everything right and still can't make it work, despite their best efforts to problem solve, communicate, and carry out effective relationship solutions when times get rough? I mean, plenty of relationships face seemingly impossible challenges all the time that don't result in termination. So then, what is the secret?
Well, as is the case for my parents (and hopefully my husband and me), the answer I believe, boils down to COMPATABILITY. Some couples, no matter how perfect they seem on paper, are simply just not meant to be. In other words, it's not solely WHAT you do to keep love in a marriage or relationship strong, but WHAT KIND OF COUPLE you are in the first place.
Relationship Solutions For When Love In A Marriage Fades
When it comes to overcoming obstacles in a relationship (The 7-Year Itch included), there are a number of relationship solutions worth exploring. These might include couples therapy, individual therapy, scheduling times for conversations, spending more time together, or taking time apart for personal growth. These are no-doubt important resources for building a strong relationship founded on trust, communication, and respect.
Relationship Solutions To Spice Up Your Love Life
Products to get you in the mood and make things a little more slippery!
However, what's EQUALLY IMPORTANT as seeking effective relationship solutions during difficult times, is simply finding a partner who possesses the same INTRINSIC DESIRE and INCLINATION to commit to the relationship as you do; even amidst the most difficult hardships… Of course, this only works if both partners are wired this way, and that's where finding "your person" can make all the difference.
Relationship Solutions For Finding "The ONE"
So then, how do you find "the one"? Well, I personally believe the universe will eventually match everyone with their person if they're simply open to receiving them. However, there are some things you can do to set yourself on the right path. First, be open to what's out there. Think outside the box and don't put too rigid restrictions on finding "your type". Secondly, open your heart and let down your walls. Don't let past relationships and experiences sour new ones for you. Additionally, say "yes" more often. Be open to trying new things and exploring activities outside of your norm. Sometimes, love is waiting where you least expect it. Lastly, don't make it your mission. They say the best things in life are found when you're not even looking.
Relationship Solutions: Conclusion
As for my husband's and my relationship, things aren't perfect. No relationship is. In fact, it can get pretty darn ugly from time to time despite employing relationship solutions like therapy. Are WE experiencing the 7-Year Itch? Who knows? More likely, it's just this unexpected pandemic and quarantine with two toddlers. No matter what hardships we face though, we're both committed to our values and to each other. HE IS MY PERSON and I know I can count on him to weather the storm WITH me.
Whether the 7-Year Itch holds any real substance or not is up for debate. We CAN, however, use it as a reminder to check in on our relationships from time to time and see where improvements can be made. Of course, we'll continue pursuing relationship solutions aimed to REFINE and not just repair our marriage, in order to grow as a couple and successfully overcome any future "itches". Remember, love in a marriage or relationship will face many challenges along the way. So, don't place too much emphasis on any number other than TWO…you and your partner.
What are some relationship solutions you and your partner swear by? How long have you been together? Let me know in the comments below!
Related to Relationship Solutions For The 7-Year Itch:
How To Fix Your Marriage After A New Baby
Why I Wish I Could Go Back To Life Before Kids
Remember to like Mom Snippets on Facebook and follow me on Instagram, Twitter, and Pinterest!
Resources For: Relationship Solutions For The 7-Year Itch
Gibbs, Philip, 1877-1962. The Eighth Year: a Vital Problem of Married Life. New York: The Devin-Adair Company, 1913.
Marie Clarie, Uk. Politician Suggests Limiting Marriage To Seven Years. September 21, 2007.
U.S. Census Bureau. "Number, Timing, and Duration of Marriages and Divorces: 2001," https://www.census.gov/prod/2005pubs/p70-97.pdf Page 1. Issued: Feb. 2005.
U.S. Census Bureau. "Number, Timing, and Duration of Marriages and Divorces: 2009," https://www.census.gov/prod/2011pubs/p70-125.pdf Page 15. Issued: May 2011.
U.S. Department Of Health And Human Services. Duration Of Marriage Before Divorce Series 21, Number 38. DHHS Publication No. (PHS) 81-1916. Page 3. July 1981.
If you enjoyed reading Relationship Solutions For The 7-Year Itch and you would like to be notified when I post something new, please sign up here. Cheers!