As someone who had everthing delivered to my house, I feel a review of Instacart is in order. We are living in a convenience-driven era where home delivery is at the forefront. More and more people are turning to app-based services to complete everyday tasks in order to save time, and as of late, for safety during the pandemic.
So Many Choices!
In today's busy world, more and more families are taking advantage of online shopping and ordering. From restaurant delivery services like Uber Eats and Doordash to home meal delivery services like Hello Fresh and Blue Apron, people are embracing these helpful options to focus on more important things, like family. Even popular grocery chains are jumping on the bandwagon, offering their own grocery delivery and shopping services.
One of the frontrunners taking the industry by storm is Instacart. This is an online grocery delivery service offering personal shopping from your favorite local stores. As a busy mom, I'm always looking for ways to simplify my schedule. I wanted to write a review of Instacart for any moms out there considering it for their own family.
With same-day delivery and in-store pick-up options in as little as an hour, Instacart has gained a lot of popularity in the past couple of years. With a three-year-old and eighteen-month-old at my heels, I dread taking trips to the grocery store. It's like a circus act pushing the grocery cart with one arm and the stroller with the other. If I take both kids, then I have no room left in the cart for actual groceries. I'm the mom you see piling groceries on top of my baby while my toddler opens and damages items before I have a chance to pay for them.
I decided to give Instacart a try when I was pregnant with my second baby. Recovering from my c-section with a toddler and a new baby was going to be a challenge. I needed all the help I could get. I'd seen the Instacart ads on Facebook offering free delivery on your first order. I figured it couldn't hurt. To my surprise, all my favorite stores were available on the Instacart app.
My groceries would arrive in the same amount of time it would normally take to do it myself, but without the screaming children and embarrassing outbursts! I've been using the app for well two years now. Hopefully, this review of Instacart will be helpful for other moms in similar circumstances.
Review of Instacart – App And Store Pricing
The cost of using Instacart is contingent on a few different factors. First, there's a $10 minimum for all orders. Heck, that's not even a pack of diapers! Delivery fees vary depending on the window you choose and how big your order is. I've seen fees as high as 7.99 and as low as 5.99. The service fee is a separate charge and is based on the size of your order.
This pays for Instacart operating costs, shopper background checks, insurance, etc. Automatically, a 5% tip is added to your total but can be changed or waived at any time. I prefer to wait to tip until after my order is complete and delivered. I base it on communication and friendliness of my Insacart shopper, quality of items chosen, and whether or not they followed directions.
It is up to the retailer to determine prices for items. Underneath the store name, it will say the delivery time and either "Higher than in-store prices", "Everyday Store Prices" or "View Pricing Policy". When ordering alcohol (I know, mommy needs a drink, right?), there's an extra fee depending on the item and your location. Not every store offers this option.

Both monthly and yearly membership plans are available with Instacart Express, and offer free delivery with any $35 minimum purchase. Instacart gives you the option to try it free for 14 days. The monthly membership costs $9.99 a month and the yearly plan costs $99.00. My husband and I pay for the annual Instacart membership.
Review of Instacart – The Pros
The most obvious benefits of using Instacart are time and convenience. Delivery is available every hour from 9 am to 10 pm, with the option to choose your day and time. In most cases, you'll have the option to receive your order within 2 hours, and sometimes, as little as one.
You'll receive notifications when a shopper is assigned to your order, when they begin shopping, and when any replacements are made. You can add items and make changes to your order until a shopper is assigned, and then after, through the chat option. That's right! Instacart does all the hard work, so you can enjoy your kid's naptime. Pop open a bottle of wine, take your bra off, and relax a little!
Special requests should be made prior to placing your Instacart order. For example, "place all produce in produce bags", "pick the latest expiration date", or "avoid hairy deli guy when getting my lunch meat", etc. You can also choose replacements ahead of time for each item, should they not have something in stock.
When your Instacart shopper is finished, you'll be notified when they're on their way. You can track where they're at in the Instacart app. Don't want to put that bra back on to answer the door? You don't have to. Just ask your Instacart shopper to leave your groceries on the porch. Hey, social distancing, right? Lastly, Instacart offers a small incentive for referrals. You'll receive 10$ towards groceries for every person you refer, up to $50, and those people will receive $10 toward their first Instacart order as well.
Review of Instacart – The Cons
I've had many types of shoppers through Instacart. The one thing I can tell you is that not all of them are equal. Don't expect every Instacart shopper to use the same common sense as you would. This has been one of my only complaints, and one of the main motivations behind writing this review of Instacart. Most everything else is exceptional. The Instacart app claims their shoppers are trained to pick only the best, ripest produce. I've found not all of them pay that close of attention to detail. They can't all be moms I guess!
I've received bruised and browning fruit, rotted and wilted lettuce, and indented avocados from being buried in the cart. On more than one occasion I've received produce that's not in bags, and that was thrown directly into a dirty cart and atop a filthy conveyer belt. What's worse, I've received groceries reeking of cigarette smoke from the drive over. I wanted smoked turkey, but this is ridiculous!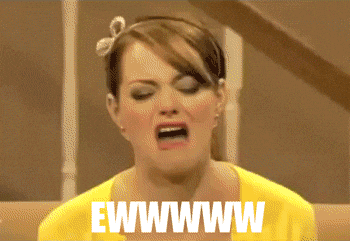 It's important to be specific. Designate any replacements ahead of time if you know you won't be around while your Instacart order is picked. If you normally buy grass-fed butter or pasture-raised eggs and the store is out of those items, don't assume your Instacart shopper will replace these with like designations. This is especially frustrating if you have specific dietary restrictions like gluten-free or vegan.
There have been instances when more than half of my items were not available. Not every Instacart shopper takes the time to alert you prior to replacing or refunding them. In one instance, my Instacart shopper said he only had a certain amount of time to shop for my order and couldn't make any more replacements. What a jerk! This has only happened one time, but nonetheless, it was extremely frustrating. I'm not entirely sure if this is an actual Instacart policy or if I just had a shopper with a bad attitude. That being said, many Instacart shoppers go above and beyond.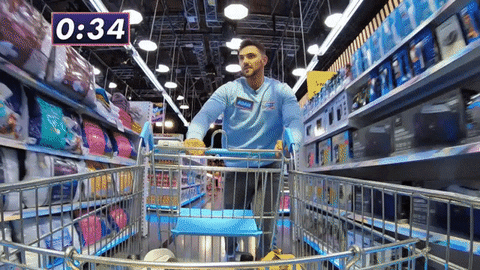 The Bottom Line
In the time I've used Instacart I've become acquainted with a number of shoppers. Many know me and will try and snatch up my orders first. They've learned what to expect from me and appreciate my generous tipping. I too have favorite Instacart shoppers who go above and beyond to make sure I'm happy. I trust they will make great choices for my family if I'm not available while they're shopping. Of course, this type of rapport simply takes time.

Above all, I've grown to love Instacart. It's definitely a huge time-saver. For the amount that I use it, the yearly membership is well worth the cost. It pays for itself after about 10 uses. Admittedly, I use the service 10 to 12 times a month. Instacart customer service is pretty responsive and has no problem refunding items you're not happy with, or "banning" certain shoppers from being assigned to you again. If you haven't guessed by now, I highly recommend trying Instacart for your own family. Thanks for reading my review of Instacart. Cheers!
Related To Review Of Instacart:
Review Of Cover Me Ponchos Nursing Ponchos
Remember to like Mom Snippets on Facebook and follow me on Instagram, Twitter, and Pinterest!
If you enjoyed Review Of Instacart and would like to be notified when I post something new, please subscribe here. Cheers!