If your goal is to achieve a smarter home without investing a lot of time, effort, or money in costly renovations, then these 8 simple items are exactly what you're looking for. These energy-saving upgrades will propel your home into the modern era and provide you easy and effortless access to the best entertainment and information right at your fingertips. You'll rest comfortably knowing your home is safe and secure while giving you the ability to control lighting, temperature, and ambiance with nothing more than your voice! With these smart home updates, you'll never want to leave the house again!
The Post 8 Smarter Home Items contains affiliate links, this means if you purchase an item through my links, I get a small commission. Don't worry, there's no extra cost to you! You can read my full disclaimer here!
Kasa Smart Plugs are an easy and inexpensive way to transition towards a smarter home. I bought a couple of these for my husband's Christmas stocking last year and we ended up loving them so much that we bought 4 more. We have them all over the house and use them to control the lights in each room. You first need to set them up using the Kasa App. Once you do, you can control them with your phone or tablet at home or while you're away.
You can set schedules for lights, TVs, and other devices to turn on or off at selected times. They're designed for indoor use only, but luckily, they make an outdoor version too! We use them to control our backyard string lights. What I like most about these is that you can pair them with Amazon Alexa and control them with your voice. This comes in very handy when you have kids who are constantly leaving lights on! Kasa Smart Plugs are a great way to make a smarter home, inside and out!
My husband and I have slowly been transitioning towards a smarter home. When we remodeled our bathroom last year we installed this decorative Bluetooth LED exhaust fan from Broan NuTone. You can connect your phone to it just like any other Bluetooth device. Play music while showering, taking a bath, or getting ready for the day. We love having music in the bathroom, especially when giving the kids a bath. They have such a great time splashing around to their favorite sesame street songs before bed.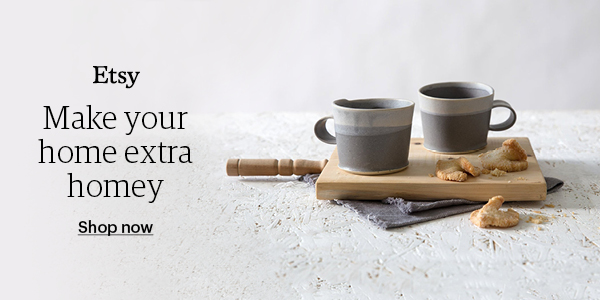 It comes with a wall-mountable switchplate as well as an app so you can control the volume, skip songs, change the lighting, etc. through your phone. The LED light can be switched to a number of different colors, for a little extra ambiance if you like taking low-lighted baths or to set the mood for showers with your significant other (wink, wink). Aside from all its neat features, it just looks cool. Broan NuTone Bluetooth Led Exhaust Fan is a colorful way to transition to a smarter home!

I can not speak highly enough about this product and so I've added it to my list of smarter home ideas. My husband bought this BedJet for me a few years back for Christmas because I always complain about climbing into a cold bed at night. This has honestly been one of the best gifts I have ever received. It is AWESOME! Basically, the unit fits right under your bed and blows air beneath your sheets through a tube that connects to the end of the mattress.
It is the best thing ever when you need to warm your feet on a cold winter's night or cool yourself off in the summer heat. Yes, it's a bit pricey, but it's worth every single penny. We haven't gone a night without it and frankly, it has turned us both into a couple of sleep snobs. It comes with a remote, as well as the option to connect via Bluetooth from your phone using the app. Just clean the filter once every couple of months for maintenance, and that's about it. A smarter bed makes for a smarter home! I promise you, sleeping will never be more enjoyable, that is unless you sleep with my husband. In that case, the Bed Jet makes being "dutch-ovened" a next-level insult!
Next on my list of smarter home ideas is the Amazon Alexa. If you don't have one of these already, it's safe to assume you've been living under a rock. With a variety of different styles to match any home decor, Amazon Alexa is the king of smart speakers. We have one of these in our kitchen and use it to ask questions, set cooking (or timeout) timers, read the news and weather, set alarms and reminders, and listen to music through Pandora, Amazon Music, and Spotify.
Occasionally I'll even use it to read recipes when I'm baking. We also use it to control other smart devices in our home such as lights, by simply asking Alexa to turn them on or off in specific rooms. My toddler loves it for the dance parties we have in our kitchen and for the silly jokes it tells. It's great for dinner music as well as a convenient way to have unlimited information right at your fingertips! If you don't have an interactive Bluetooth speaker, do you really have a smarter home?
5. Echo Dot For A Smarter Home
If you're not sure about purchasing the Amazon Alexa for your smarter home but are curious about trying it out, the Echo Dot is the next best thing. The only differences between the two are size, cost, and sound. That being said, the echo doesn't have bad sound at all! We have a Dot in our bedroom that we mostly use to play lullabies when putting our baby to sleep and for setting wake-up alarms. This is a great alternative to the full-sized Alexa for a fraction of the price. A smarter home starts with tiny additions!
My husband and I have one of these sticks for every TV in the house. The Fire TV 4K Stick gives you 4K Ultra HD streaming quality by turning any TV into a smart TV. This is arguably one of the easiest ways to move towards a smarter home. Launch your favorite apps (Netflix, Hulu, Prime, Disney+, etc.) by speaking directly into the remote, which has one of the most extensive voice recognition capabilities of any streaming device on the market.
With Amazon Alexa basically built right in, the Fire Stick allows you to find recipes, monitor your home security, stream music in multiple rooms, and much more, all from the comfort of your living room. If you're a member of Amazon Prime, you gain access to thousands of additional movies and TV shows making it nearly impossible to get off of your couch! Hey, your ass may be getting fatter, but at least you'll have a smarter home!
You can't make a smarter home without a smart doorbell! We purchased the Ring Doorbell after having kids for the extra security and peace of mind it brings. We live on a busy street, so it allows us to keep an eye on the neighborhood and look after our house when we're out of town. Using the Ring App on your phone or tablet, you can interact with anybody who comes to your door and receive notifications whenever motion is detected. You can also connect through your Amazon Alexa or Echo to be able to speak and hear visitors (and see, if your Echo device has a screen) for a completely hands-free experience. A smarter home starts at your doorstep!
About a month ago after our kids were asleep, a person came to the door after midnight asking for money and a phone, claiming he was stranded. We live within walking distance of stores and gas stations and found this to be extremely suspicious. Luckily, we were able to speak with him directly through the Ring Doorbell without even leaving the living room. It's comforting knowing that we don't have to worry about our family's safety in situations like that. Had anything actually gone wrong, we would have it on video. Home security is so important these days! While a little on the pricey side, it's worth it. Not only is it a great way to make a smarter home, but you'll rest easy knowing your family is safe. It's a win-win!
Last but certainly not least on my list of smarter home ideas is the Google Nest Learning Thermostat. This a great way to manage the temperature of your home while saving you money on your monthly energy bill. What's the point of having a smarter home if you're not saving any money? The Nest Thermostat programs itself by learning the ideal temperature of your home and adjusts accordingly with the weather outside. It knows when you're home or away and modifies the temperature to avoid heating an empty house.
The green leaf on the interface lets you know when you've chosen an energy-efficient setting. Pretty cool, huh? It also pairs with Amazon Alexa for a completely voice-controlled experience. It's so nice not having to think about constantly adjusting the thermostat during the day if I get too hot cleaning the house or cooking, or whenever the weather fluctuates. In Washington where we live, this happens multiple times a day. The Nest Learning Thermostat is a comfortable and cozy way to make a smarter home!
Related To 8 Smarter Home Items:
Messy House Messy Life: How I Maintain An Always-Clean Home With Two Toddlers
Tips For A More Comfortable Bed: Sleep Solutions For Every Budget
Remember to like Mom Snippets on Facebook and follow me on Instagram, Twitter, and Pinterest!