Growing up, my parents recognized the value of spending time together and cultivating a strong family bond. Sure, we argued and fought, but they always made it a priority for us to come together every evening for dinner. I always admired them for making this time mandatory because our schedules were always so chaotic and we weren't really the type to hold family meetings. Some days, it might be the only time we saw each other.
My mom worked nights and slept during the day, so there was usually only a few-hour period we would get to see her before she was on her way out the door again. Natalie my sister, was just as elusive. She was seven years older than my brother and me, and as most on-the-go teenagers, was either at work or with friends.
Dinner time was special because it was usually the only reliable time all five of us were together. As an adult, I'm prideful in the fact that we still manage to get together often, and that us kids have remained so close over the years. Now that I'm a parent, I try to implement the same strategies my parents used to bring us together, as well as a couple of my own that have proven to be successful. Below are my 5 no-fail ways to cultivate a strong family bond.
5 No-Fail Ways To Cultivate A Strong Family Bond contains affiliate links. This means if you purchase an item through my link, I get a small commission. Don't worry, there's no extra cost to you! You can read my full disclaimer here.
Tip #1 For A Strong Family Bond: Eat Dinner at The Table
As you probably guessed, eating dinner together with your family members tops my list of no-fail ways to promote a strong family bond! Don't expect it to be perfect all the time though. After all, nobody said family bonding was easy. Growing up, my brother Tony and I sat side by side. We would take turns injuring each other under the table and pushing our elbows together so hard the blood would leave them. Stoically, we'd chew through the pain as not to alert our parents to our clandestine rivalry. Tony would smack his food in ways that made me cringe. I know this is why I have an aversion to clams to this day.
There were times my sister behaved in ways that would give teens all across America a bad name. I'll never forget when she told my parents to "fuck off" before storming out of the house and slamming the door. She was my hero. How's that for a strong family bond? Sometimes, the TV was so loud you couldn't hear your own thoughts. Other times we weren't allowed to get up until we finished whatever God-awful meal my mom cooked (she's going to be so offended when she reads this). Nevertheless, we were together.
Dinner Table Fun To Strengthen The Family Bond
Family game nights are the perfect family bonding activities to connect with and spend time with your children. Bonding time doesn't always have to be elaborate. Performing small family activities together, like getting ice cream or playing a board game, are the best way to strengthen your family bonds.
While it wasn't always dinner at the Cleaver's, it was family time, through the good, the bad, and the embarrassingly ugly. I believe this is a large reason we have such a strong family bond today. My husband and I have adopted the same tradition and make it a point to eat at the table as much as possible.
Tip #2: Vacation As A Family
Every Summer my family would pile into the Volkswagen Vanagon and make the 18-hour trip down to southern California. Most of our extended family lived there, so we filled our days visiting aunts, uncles, and cousins, and going to Disneyland and Universal Studios.

Hours were spent boogie boarding at Huntington and Newport beaches until our skin was red and our fingertips pruned. Things didn't always go according to plan though. We stayed at some pretty shady hotels and ate at some questionable restaurants along the way. But, that was all part of the adventure. At times, the fighting could get out of hand. My dad would recite the old parenting threat to "turn the car around", but after so many false claims, it lost its effectiveness. Looking back, these are the memories that forged our now very strong family bond.
Vacation Fun To Strengthen The Family Bond
Vacations don't have to be expensive to create memorable family fun. Trips to the beach, sleeping under the stars or taking a road trip are great ways to get in some family bonding time without breaking the bank.
While the long drives and constant bickering didn't always feel like we were strengthening the family bond, those trips remain some of the best moments of my life. I wouldn't trade them for the world! The memories we created in that stinky van every summer will forever be etched in my mind…and my nose. As soon as my kids are old enough, my husband and I plan to start our own summer vacation traditions.
Tip #3: One-On-One Time
Because my mom worked nights, we had a lot of one-on-one time with my Dad. He played video games with my brother, coached our sports teams, and wrestled with us on the living room floor. Yes, we stayed up too late and watched wildly inappropriate television under his supervision (i.e. Tales from the Crypt, late-night HBO, mafia movies), but for the most part, we turned out okay.

My mom went to our games when she could, took us school shopping, and made time for family togetherness on her days off. Had she not worked so hard, we wouldn't have been able to afford the vacations, big Christmases, and other luxuries that we had. For that, I am eternally grateful.
Download Free Colorable Family Trees Here!
One-on-one time can be anything you desire. From storytime and trips to the park to baking cookies, doing crafts, or playing catch. The possibilities are endless. If you have older kids take them shopping, go to a movie, get a manicure, or go out to lunch. It really isn't important what the activity is, when they're all grown-up, they'll just remember the time spent with you.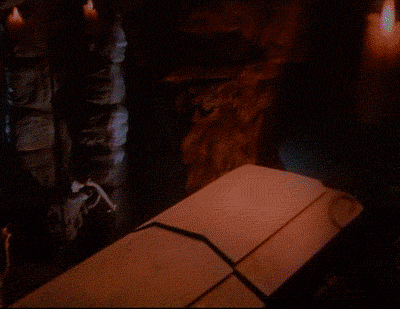 Tip #4 For A Strong Family Bond: Start Family Traditions
Traditions are a great way to create a strong family bond and build life-long memories. Be it a movie or game night, holiday cookie baking, Saturday-morning pancakes in pajamas, or visiting every national park in America, if it strengthens the family bond, they can be as unique as the family creating them.
Looking back, my family didn't really have any "intentional" traditions, but we watched football every week, had spaghetti Sundays, and vacationed every summer. These things just evolved over the years, and today are memories I'll carry with me for the rest of my life. It's hard to say what kinds of traditions my own family will adopt. Knowing us, they'll likely be unconventional. Whatever the case, I recognize the importance of creating traditions to cultivate a strong family bond. I'm excited to see what my own nutty bunch comes up with in years to come.
"The most treasured heirlooms are the sweet memories of family that we pass down to our children."

-Unknown
Tip #5 For A Strong Family Bond: Support Each Other
Growing up, my family always made time for each other's accomplishments and endeavors. Sports games, choir concerts, talent shows, and short-lived pursuits kept us busy. It seemed like we were always celebrating someone or attending some event.
Now that us kids have our own families, festivities often get grouped together. We still make it a point though, to gather for every birthday, milestone, and personal achievement. Don't get me wrong, it can be stressful trying to accommodate everyone. Nevertheless, I love this about my family. I'm so grateful for the memories we've made over the years.
My middle school choir concert

My elementary school talent show "Opposites Attract" Paula Abdul

Dad coaching Tony's baseball team

Tony swinging for the fences

My batter's stance

My mom graduating from nursing school

My mom receiving her nurse degree

Tony's high school graduation '97

Dad coaching my basketball team
What I'd hoped to demonstrate with this blog post is that forging a strong family bond isn't always seamless. Sometimes it's down-right shameful! Expectations almost never go according to plan, yet wonderful memories often spawn from the chaos and disorder. The tips listed above are simple ways to cultivate a strong family bond and I encourage you to try them out for your own family. As always, thanks for reading. Cheers!
Related:
Driveway Drive-Ins: Outdoor Family Movie Night All Year Round
On Top Of Spaghetti: Why Food Is Love
Remember to like Mom Snippets on Facebook and follow me on Instagram, Twitter, and Pinterest!